I know this is a fishing site however sometimes you might need to "bring the family" somewhere for a week or weekend. I've found that many of our customers bring their family to the hills for the weekend but in the back of their mind are always trying to sneak away and fish. This article is for you, the one who wants to keep the spouse and family happy and still get your arm into a cast.
Hiking Near Roscoe New York
Roscoe has many hiking locations within close proximity of town that will blow your mind. My favorite three are Russell Brook Falls, Balsam Lake Fire Tower and Janson Ledges.
Russel Brook Falls is a short hike and only 10 minutes from Roscoe NY Main Street. Russell Brook falls is easily traveled to by leaving Roscoe and head north on Rockland Road also called CR-7. About two miles up CR-7 you will pass Roscoe Brewery, Rockland House, Courtyard Resturant and Bar, Roscoe Nursing Home until you cross over the Beaverkill River. Upon crossing the Beaverkill take an immediate left hand turn on Morton Hill Road. Morton Hill Road begins as a paved road and then to a manicured dirt road. After a few miles up hill there will be a dirt roads that drops off to the left called Russel Brook (no signage.) Upon taking this left the parking lot will be a few hundred yards down on the right. Upon arriving make sure to read the welcome sign. The falls are only about a five minute hike. Be careful for slippery rocks near the falls.
Balsam Lake Fire Tower was found by us by accident. We were looking for brook trout on the upper Beaverkill and came across a trailhead. It did not disappoint. This is the farthest hike of the 3 away from Roscoe NY time wise but not mile wise. The drive is amazingly beautiful as it winds up the most famous section of the Beaverkill River.

To get there head southeast on CR-7 towards Livingston Manor. Before you make it to Livingston Manor take a left on Beaverkill Road. You will be on Beaverkill Road until the end.
At the end of Beaverkill Road there will be a parking area and trailhead. Please read the sign and follow all of the rules. This is a kind of long hike and would take a normal pace person half a day to get up and back to the car. Please plan accordingly.
Jensen Ledges is our third and final recommended hike. Jensen ledges is a steep hike and could be dangerous if not careful. The hike meanders 2.8 miles up a steep cliff along the Delaware River near Lordville NY. The hike features a small stream with small but pretty waterfalls. Upon reaching the top you are treated with a million dollar view of the Main Stem of the Delaware River. This is another half day hike with the family or friends.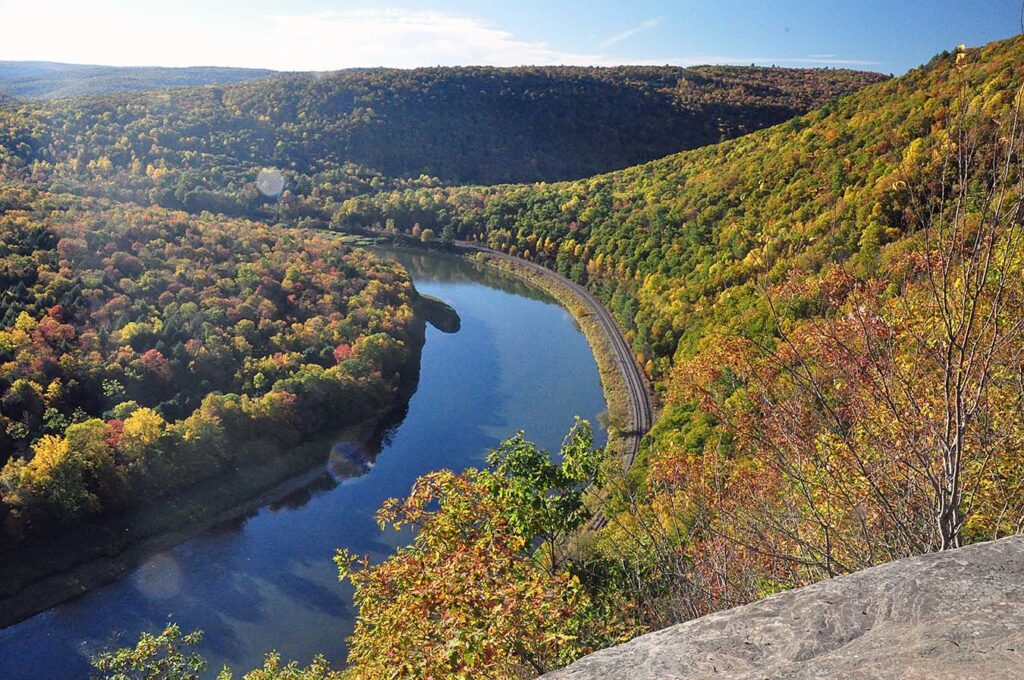 Alpaca Farm
Buck Brook Aplaca Farm is only 5 minutes from Roscoe NY. It is a GREAT place to bring kids, friends or family with you.
Buck Brook was founded in 2013. It is one of the most visited places in Roscoe NY. With over 50 Alpacas on the premises you will be an expert by the end of your tour. We go a few times a year and really enjoy feeding the Alpacas apples and shopping in the gift shop. To learn more visit Buck Brooks Alpaca online.
Tubing and Canoeing East Branch of Delaware
Located in Downsville New York there is an outfitter called Al's Sport Shop. It is located below the dam of the Pepacton Reservoir. Al who is a fine gentleman will rent canoes, kayaks and tubes. We recommend the shorter float for youngsters on tubes and for the older kayak and canoe users we recommend the longer float. Please follow all rules as it can be dangerous.
Always check the RIVER FLOWS before planning your trip.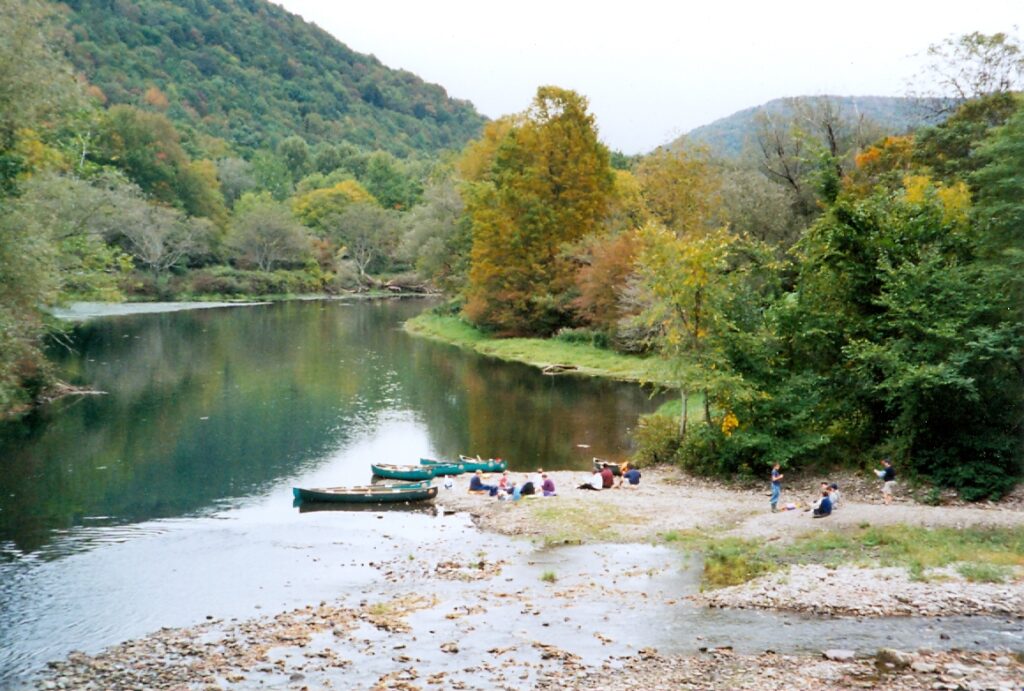 Breweries Near Roscoe NY
Roscoe has 3 world class breweries within a 10 minute drive!
Roscoe Beer Company has some of the best vibes in the Catskills. It also has delicious beer! With outdoor seating and over 10 fresh brews on tap it is a great place to meet up with friends or family. It has outdoor games for the little ones and also offers a great selection of food.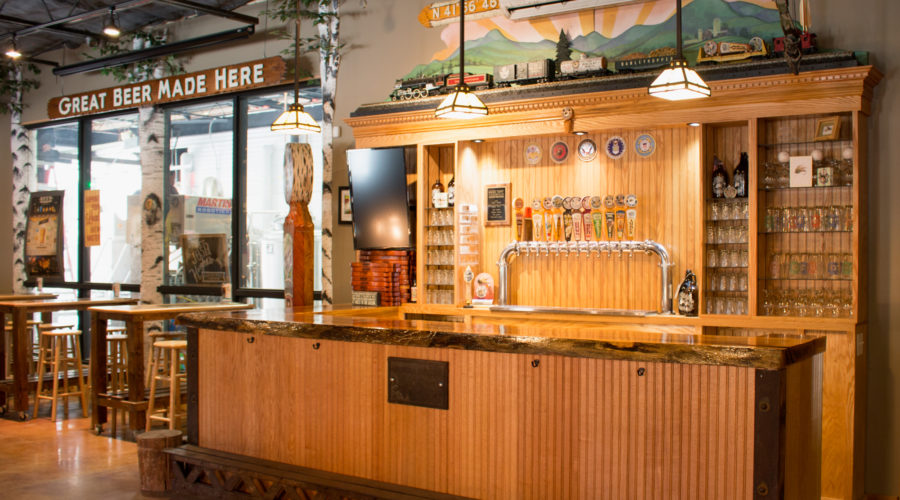 Catskill Brewery is located in between Roscoe and Livingston Manor. It has a taproom and outdoor seating. Although it doesn't have the glitz or glam of the other two on this list, the beer is AMAZING.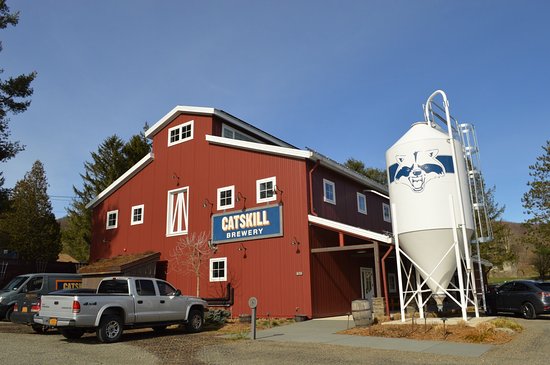 Upward Brewery is the newest of the three. They have an amazing piece of property with hiking trails a huge taproom and a pond. This is the most "hipster" of the three and one of the Crown Jewels of Livingston Manor. The beer is good the food is good and the atmosphere is great.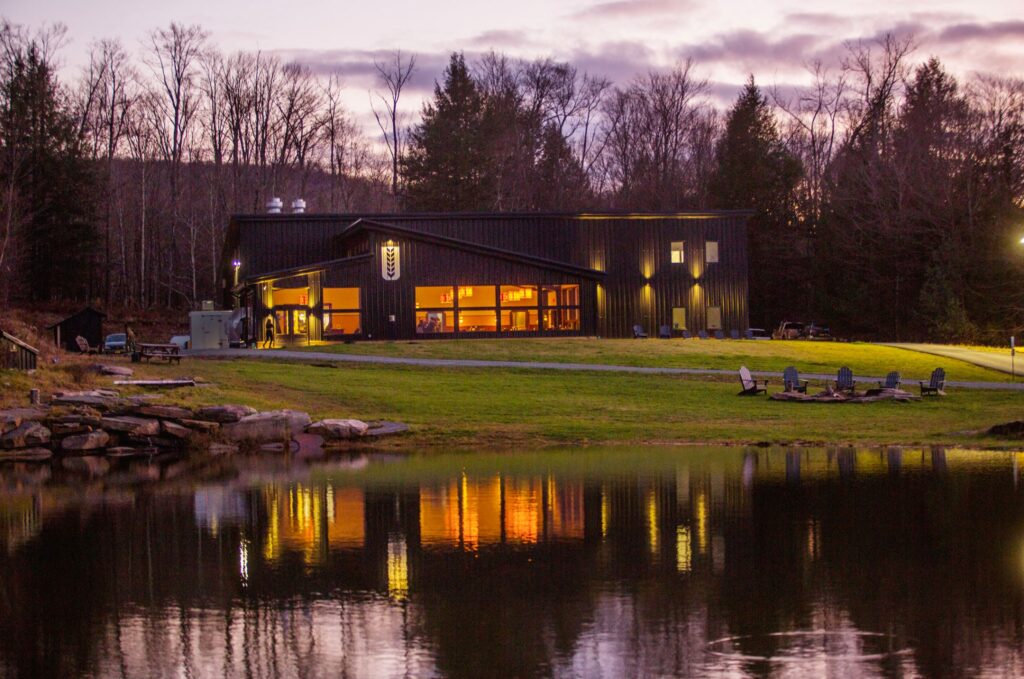 Overview
Whether you want to hike, kayak or spend a day at the brewery all three options make for great memories. Always remember to follow the rules when hiking or kayaking and if you hit the breweries make sure you have a designated driver!