Over the next few days the Catskill Region and Upper Delaware River System will see extreme winter temperatures. What will this mean for the Delaware River System? Let's see…
Seven Day Forecast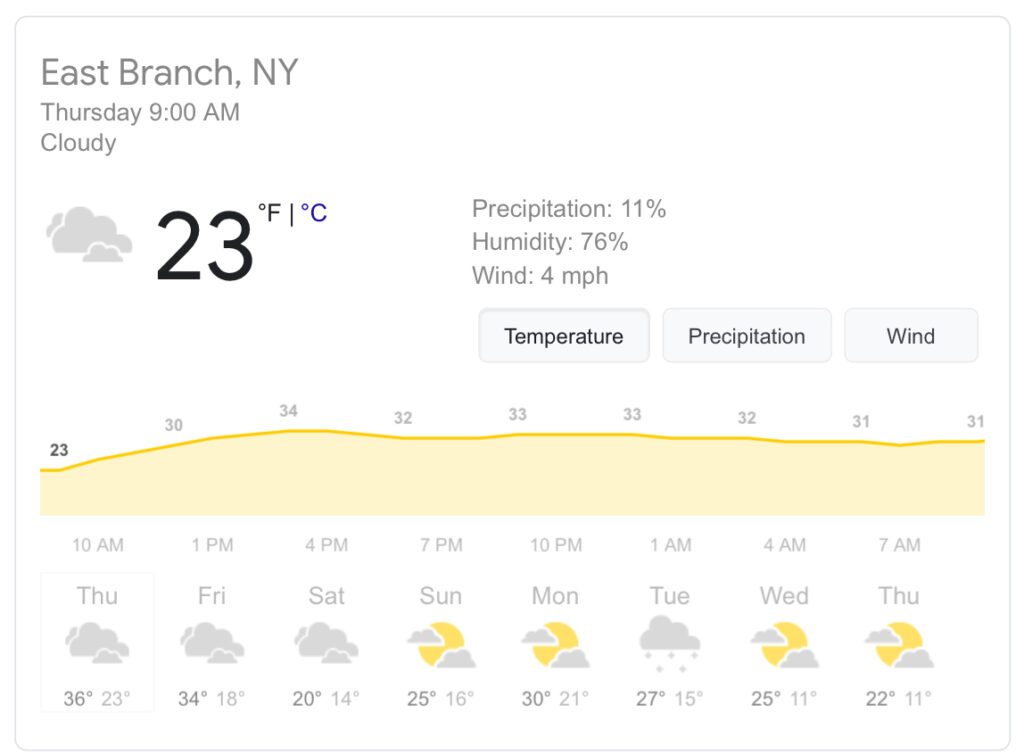 Over the next seven days we will be lucky to get the mercury over the freezing mark. It feels like the sun has had its mask on for about a month now. The sky is gray and the ground is hard and icy.
As the winter temperatures fall you will see the rivers "lock up" a bit. The edges will freeze and runoff melt will seize. As you will see looking at the flows charts, any new runoff that was destined for the river will freeze. Shelf ice is inevitable with these extreme winter temperatures. .
What does this mean for fishing?
Fishing will get very very tough for the angler. The ice on the tip of the rod will make it tough to fish for a long time. The fish will drop into the deepest holes and be glued to the bottom. Indicator nymphing deep slow holes with an indicator is your best bet.