Season

Pricing
| | | | |
| --- | --- | --- | --- |
| Trout Full Day | 2 Anglers | 9 Hours | $500 |
| Trout Half Day | 2 Anglers | 5 Hours | $400 |
| Mousing/Frogging | 2 Anglers | 5 Hours | $400 |
| Largemouth Bass | 2 Anglers | 4 Hours | $300 |
| Smallmouth Bass Full Day | 2 Anglers | 8 Hours | $450 |
| Smallmouth Bass Half Day | 2 anglers | 4 Hours | $375 |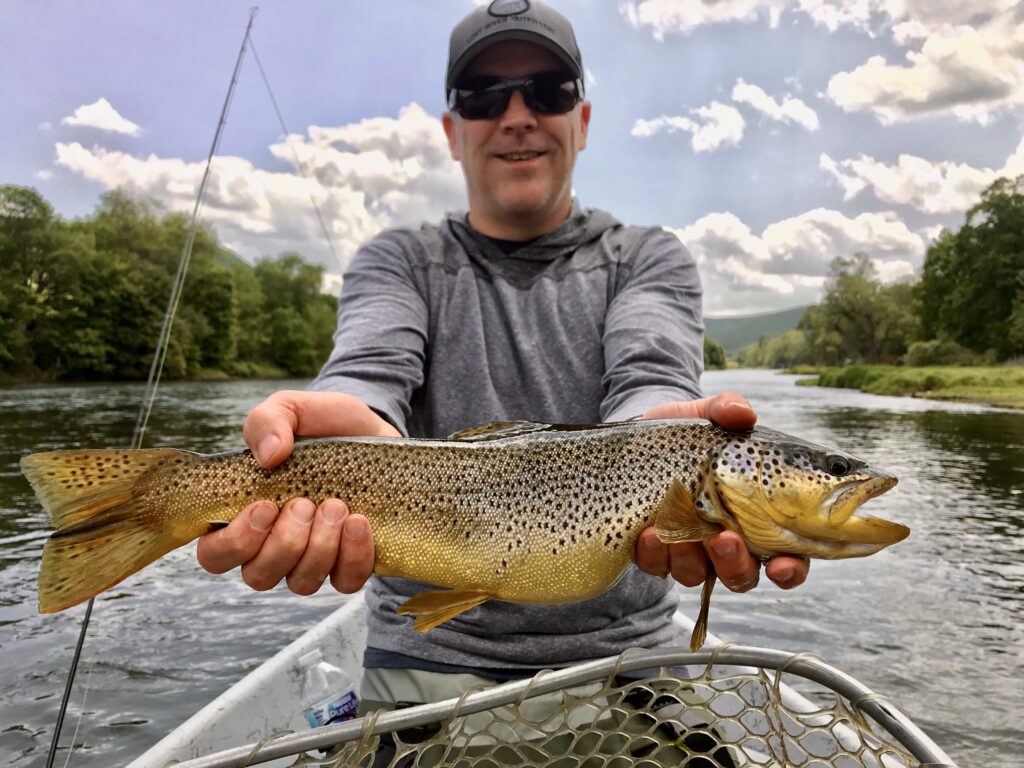 Guided Trip Information
We offer group and business outings on the Upper Delaware River. Please call before booking for special pricing.
Spouses or friends that are not anglers are always welcome to come!
If you wish to fish out of a drift boat, it is limited to two fishermen. For those who wish to fish on foot we can accommodate a third angler for an additional $50 charge per guide.
Our guides will supply soft drinks for full and half days. You are responsible for bringing snacks or food upon your discretion. For full day trips we recommend that you bring lunch. Our guides will have coolers and ice to keep your refreshments cold.
Our guides will supply all the fishing equipment needed for the trip on the Upper Delaware. If you would like to bring your own gear you are more than welcome to. Each person is responsible for a New York State fishing license.
50% deposit is required booking the trip. The deposit is non-refundable if trip cancelled within ten days of scheduled date. Deposits may be carried forward to a later date within the same year based on guide availability.
All guided trips will be from a drift boat or on foot. On some rare occasions river conditions might not allow drift boat fishing. In this case trips will be done wading on foot.
Mousing and Frogging trips on the Upper Delaware are reserved for experienced anglers only.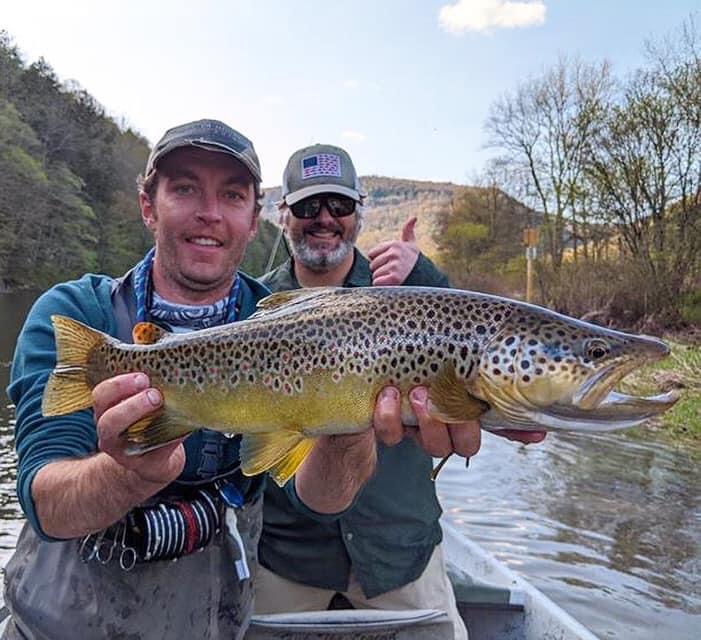 Our guides use Hyde, Clackacraft and Stealthcraft drift boats.
All of our guides are licensed and insured.
Fill out form below to learn more or book a trip.
For a faster reply call or text the phone number on the Contact Us Page