Matthias Hackett
Born and raised in Pawling NY, Matt grew up in his local fly shop and he has been chasing trout his entire life. At age 12 Joe Zarecki opened the Anglers Den in Matt's hometown. Matt became familiar with one of the most diverse fly tying material collections in the world after Joe purchased English Angling Trappings from Jim Krul former Catskill Fly Fishing Museum Director.
Matt attributes much of his pre internet knowledge to George Cherundolo, Joe Zarecki, Dave Brandt, Bob Mead, Gus and Rob Lewis.
A graduate of The Trinity Pawling School and Saint Rose Matt cut his teeth on his local waters when not in school. He became familiar with every rock in the Tenmile, Housatonic, Wassaic, Macedonia and Croton watersheds. As well as every brook trout stream between.
It did not take long before his passion for wild trout led him to the Upper Delaware River System. After selling his startup company in 2015 Matt followed his passion and moved to Roscoe. He currently resides on the East Branch of the Delaware River.

Chris Dever
Chris has been spending his spring and summers on the Delaware River for over a decade now. He owns and operates the Salmon River Outfitters during the offseason. This winter Chris spent his time exploring the smaller islands of the Bahamas with fiancé and dog Captain. Chris has extensive knowledge of the Catskill Rivers. Chris operates his trips from a 16 foot Hyde Low Profile drift boat.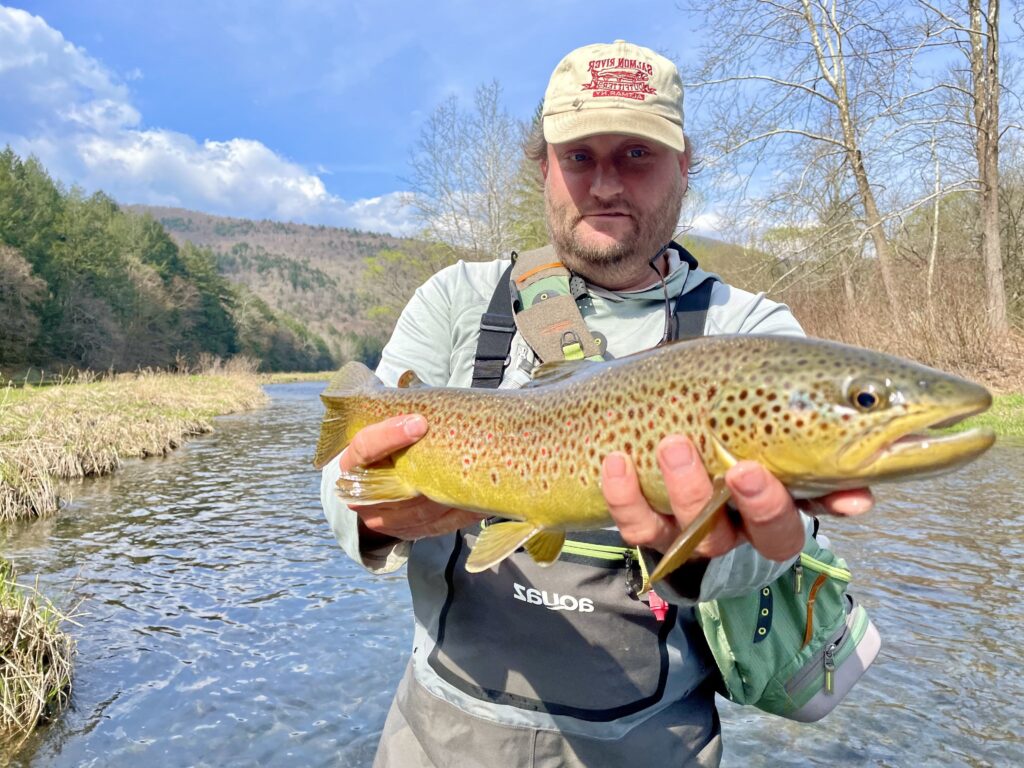 ---
---
Tom Zarecki
Tom and Matt grew up together in the Anglers Den Fly Shop in Pawling NY. Toms father Joe Zarecki founded the Anglers Den 20 years ago. Six of the current guides in the Catskills all got there start through the Anglers Den. Tom manages and operates the shop today and spends his spring and summer months in the Catskills. Tom has a lifetime of knowledge to share with gusts. Tom works out of a 16 foot Clackacraft Drift Boat.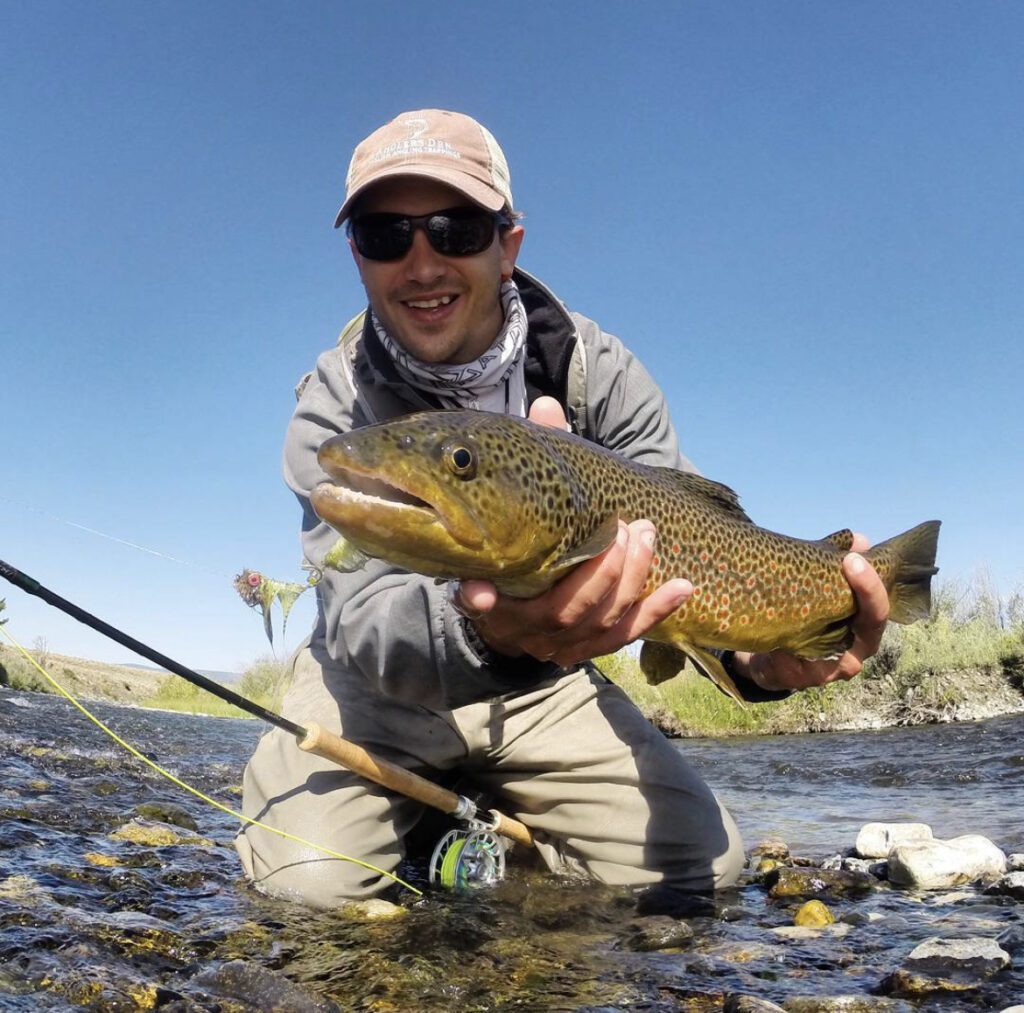 George Cherundolo
Our Fly Expert! George brings us 40 years of experience in fly fishing and a direct connection to many old time Catskill Legends. From selling out rock shows in the 80's George took his passion for music and turned it to fly fishing. George is one of the worlds best tiers and arguably the living best in the Catskills. He helps on our group events teaching about Catskills entomology.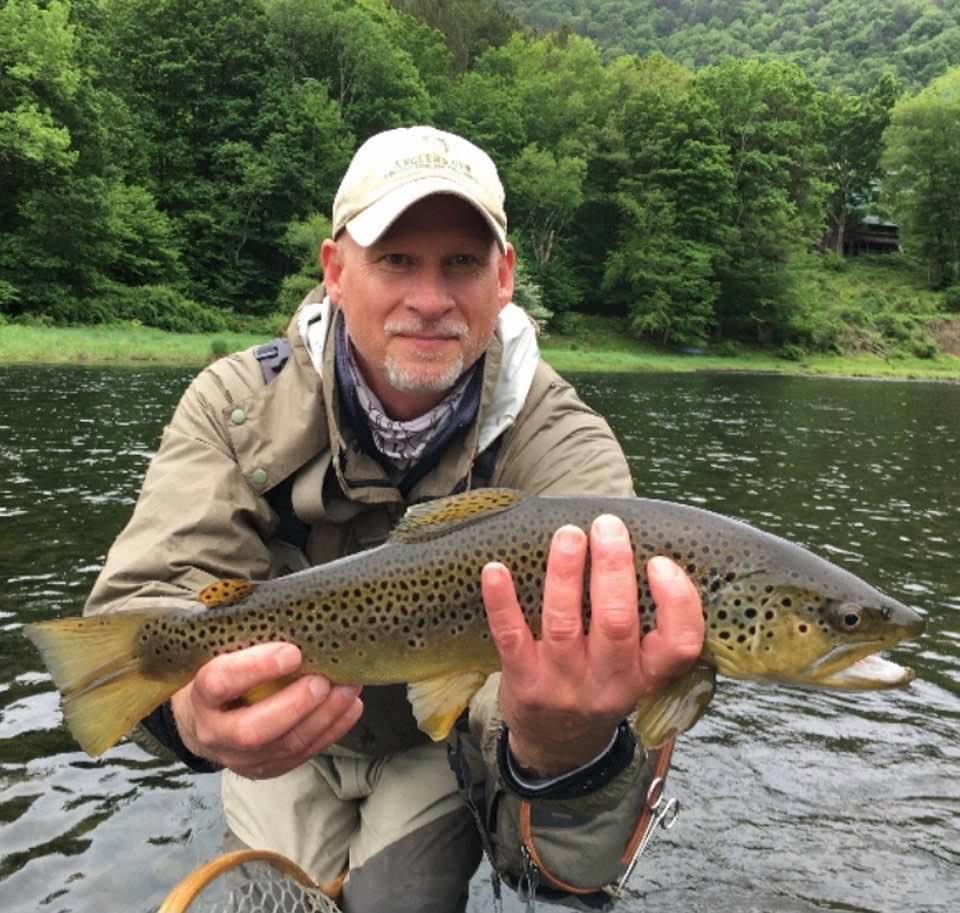 Chris Moutopoulos
Chris is a first year guide that will help out with group trips and corporate events. Chris is in college at Sage in Albany to be a chiropractor. He spends every minute not in the books fishing either the Catskills, Great Lake Tribs or at his family camp on Lake Sacandaga.