As of right now the Upper Delaware Rivers with the Beaverkill and Willowemoc are all low. The flow charts show every river below average. The reservoir system is about 5% lower than the yearly average on this date. The total reservoir system for NYC drinking water is 84% full. That's shy of the 89% average historically speaking.
The Upper Delaware rivers will get about an inch of rain this week which should pump a lot of the rivers bank full. The precipitation will also help fill up the reservoirs some. We need a good big snow before the spring comes. The snow pack is anywhere from 0" to 10" depending where you might be in the hills. Some higher altitude north facing mountains have the volume of the snow pack.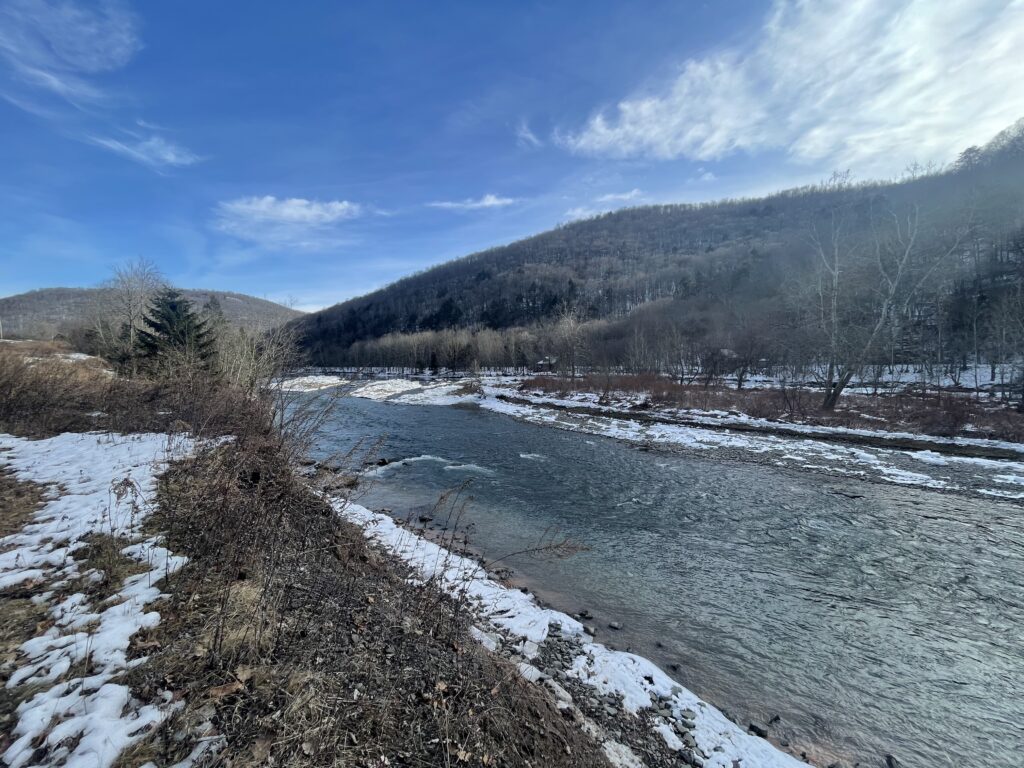 Be careful this weekend if you are headed to the river. There will be big ice chunks floating down the river during this thaw. The more downstream you get in rivers the higher possibility you will see ice.
To see up to date flow charts click here.