Happy New Year to all. Today is January 5th. We have made past the holidays and are looking forward to the upcoming fishing season. According to Siri our symbolic opening day April 1st 86 days away. Please Book sooner than later. We have some April and Junes days left. The mousing calendar is also heavy for the 2022 season. Both trout and nighttime mousing trips are first come first serve.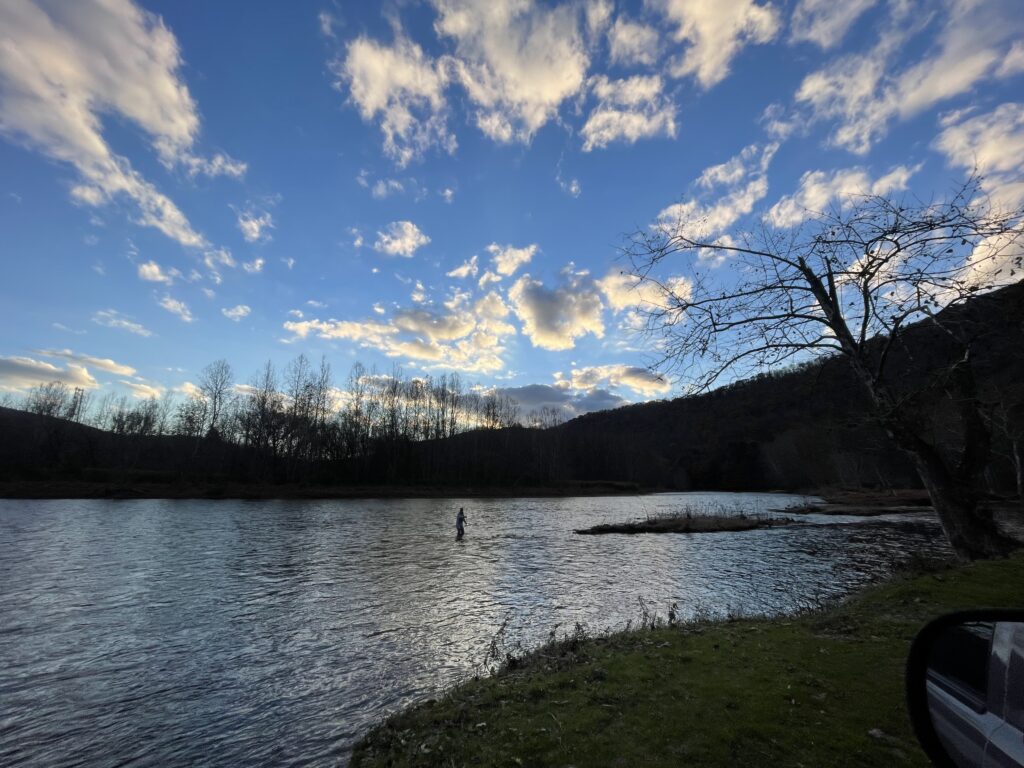 We have had a mild winter thus far with little to no snow. Some accumulations have reached 3-4 inches in the high peaks but aside from that all is melted.
Current River Levels
The West Branch of the Delaware is flowing just under 1200 CFS. The East is near 450 CFS and the Beaverkill is at 700 CFS and gin clear.
Current Reservoir Levels
The Pepaction Reservoir is currently at 86.6% full and the Cannonsville is at 79.8% full. The whole NYC watershed is right on historical averages at 89% full. We can attribute the reservoir levels to the wet year we had in summer.
Future Weather
As it looks now we are in for a cold January. If you do fish please keep the fish in the water. Prolonged cold will kill trout. Please see 30 day predictions below.
Notes:
The fly fishing show in Edison is January 28, 29 and 30th.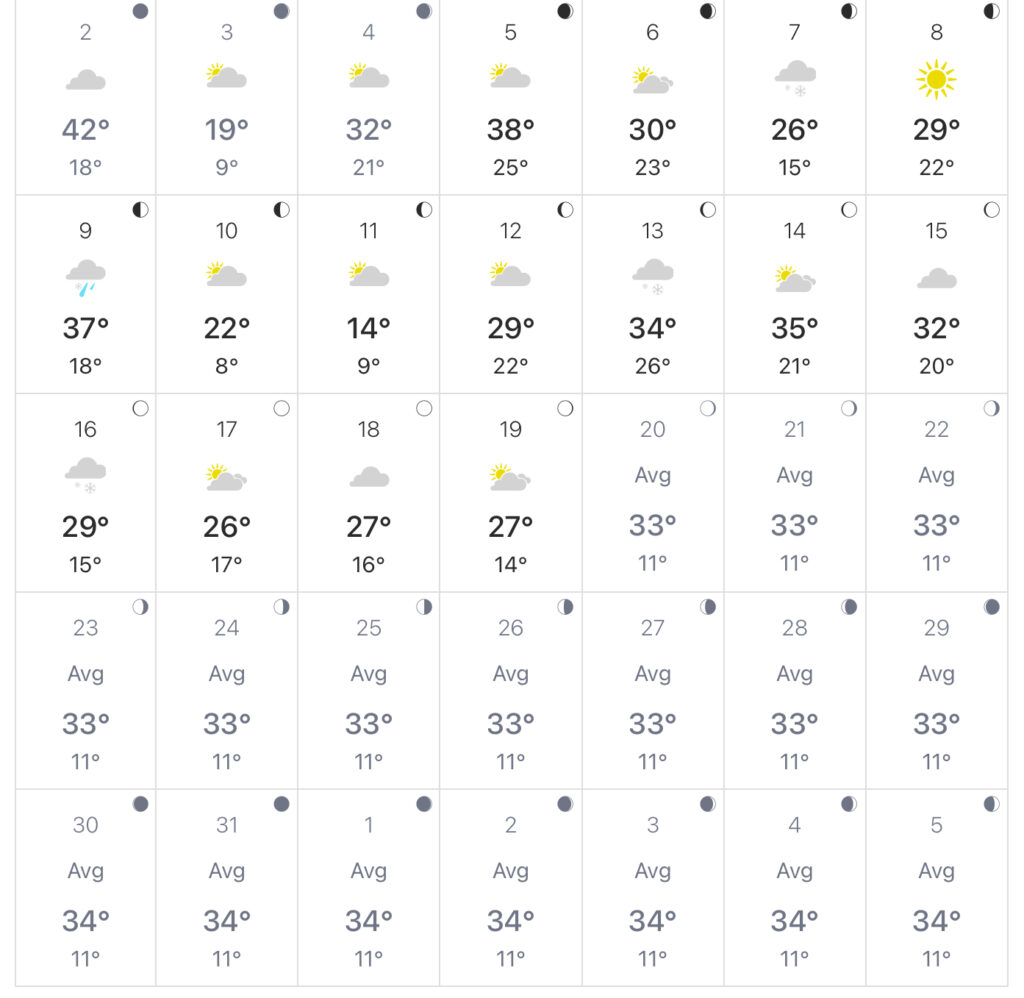 As always keep an eye on Upper Delaware USGS flow charts here.