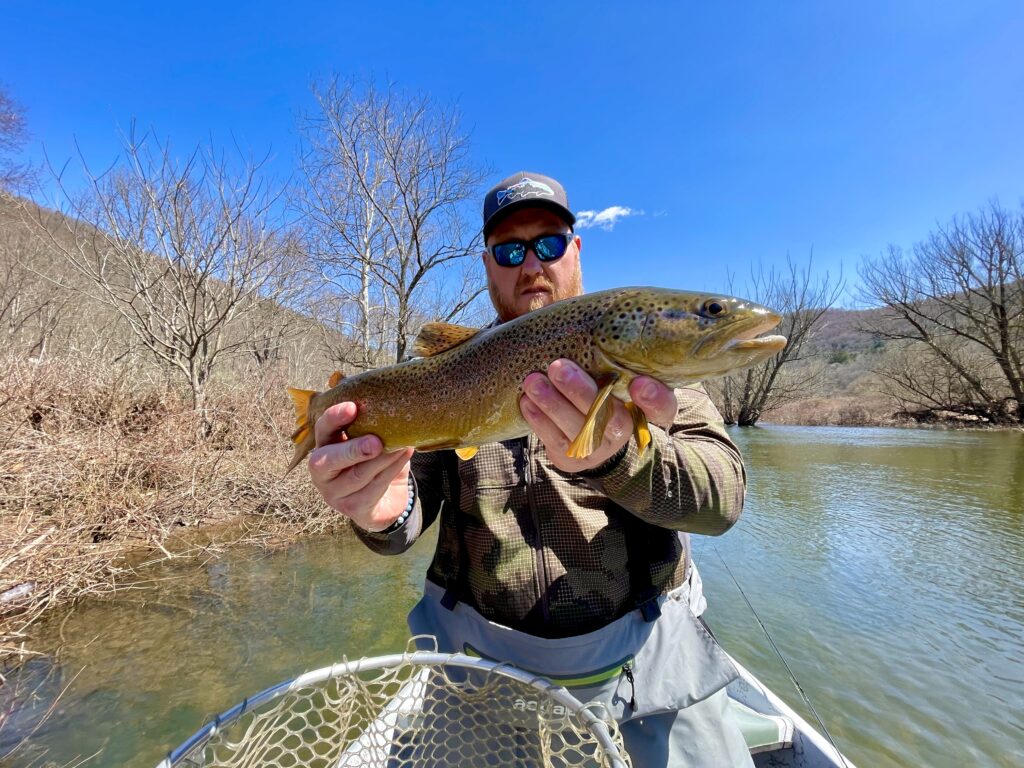 Brad makes this fish look small. He played o line for Army and is 6'6" tough to back row with 30mph gusts but strip set was on point. He took many big fish not pictured. We thank him for his service and how he still helps. Learn more at the link below.
https://linktr.ee/GodsBreacher

Mr. Saturday did his normal job and threw "dimes" his words. Fun to see my friends/family/clients after all winter. Also most have been stuck down in New York City or around. I love and missed floating through these hills! There is a reason that Woodstock ended up on west side of the Catskills haha. Because it's better!
Also, we did see Hendricksons on the tail waters. About 100 but they were quick to get blown away. No they weren't quills lol. Still like at least a week off. This storm coming Tuesday can also hinder things.

I think that we are in for a very rough time in the next week or so. Many highway departments disassembled the plows already as they should have. If we get 8" we can also expect wild floods potentially later in the week. We will have upper 60s later this week with spilling reservoirs, snow melt and already high rivers. Be careful.