Winter Storm Warning
There is currently a storm warning for Roscoe and surrounding counties for a SNOW WARNING until 7pm Tuesday.
Heavy snow will fall over the next day and a half in all of the trout towns up and down the Catskill rivers.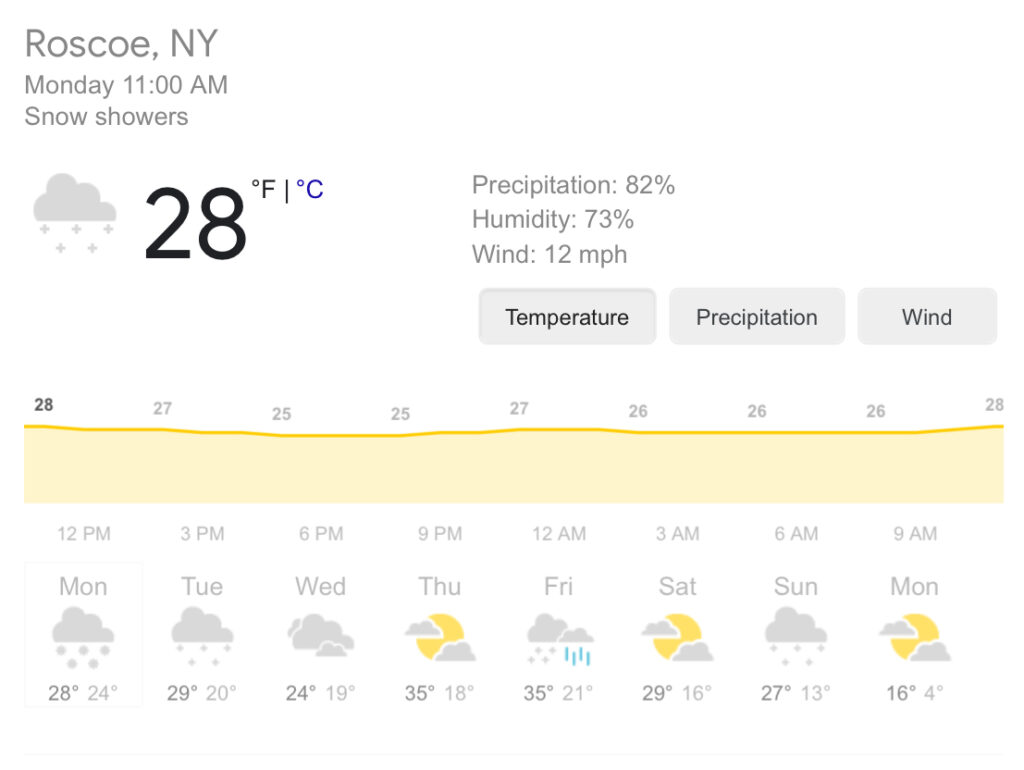 Snow Possibilities
Total snow accumulations are to be anywhere from 14" to 24" and winds could reach 40 MPH.
Snow could reach 3" per hour mark in some locations.
Heavy winds will impact travel and snow removal from snow drifts in the Catskills.
Please be safe and enjoy the storm!