Catskills River Report
Today's river report is for Saturday March 27th 2021. Opening Day is only 5 days away and the excitement is building. My phone has been a buzz all week. The warmer temps and bright sun only increases the itch.
This past week I drove all 5 rivers. I've seen fish rise on two and some winter anglers sprinkled around. A few of the gauges crept in on 50 degrees but don't let this fool you. We have some cold nights still ahead.
River Report Weather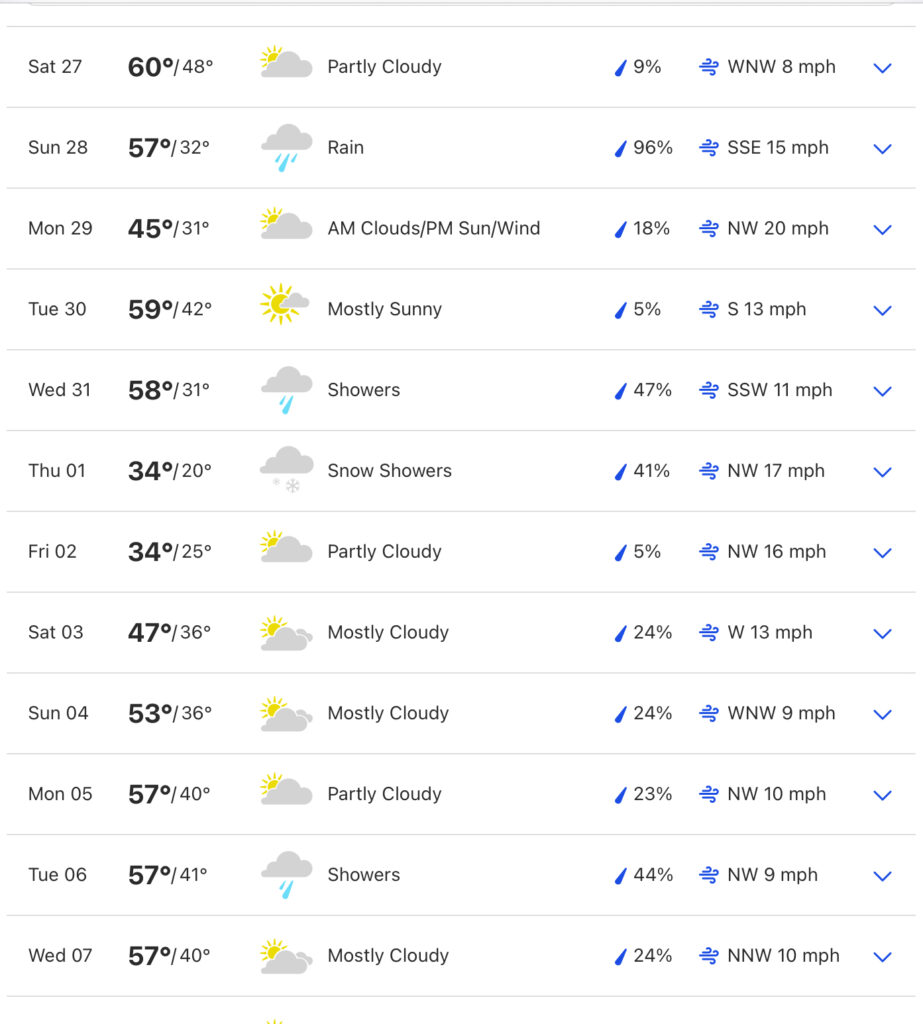 As you can see over the next ten days we will be in sap making weather. The warm days will pop bugs, but will the wind call it off? Also, don't be surprised if we don't get another snow storm. This is the Catskills.
Reservoir Levels for NYC/NYS Catskills
Currently the West Branches' Cannonsville Reservoir is 97% full. The East Branches' Pepacton Reservoir is closing in on 93% full. As of today the Cannonsville started the spring step up by releasing more water. The state delicate balances the flows and uses the dams to also control spring floods. The do this when there is more water entering the exiting the reservoirs.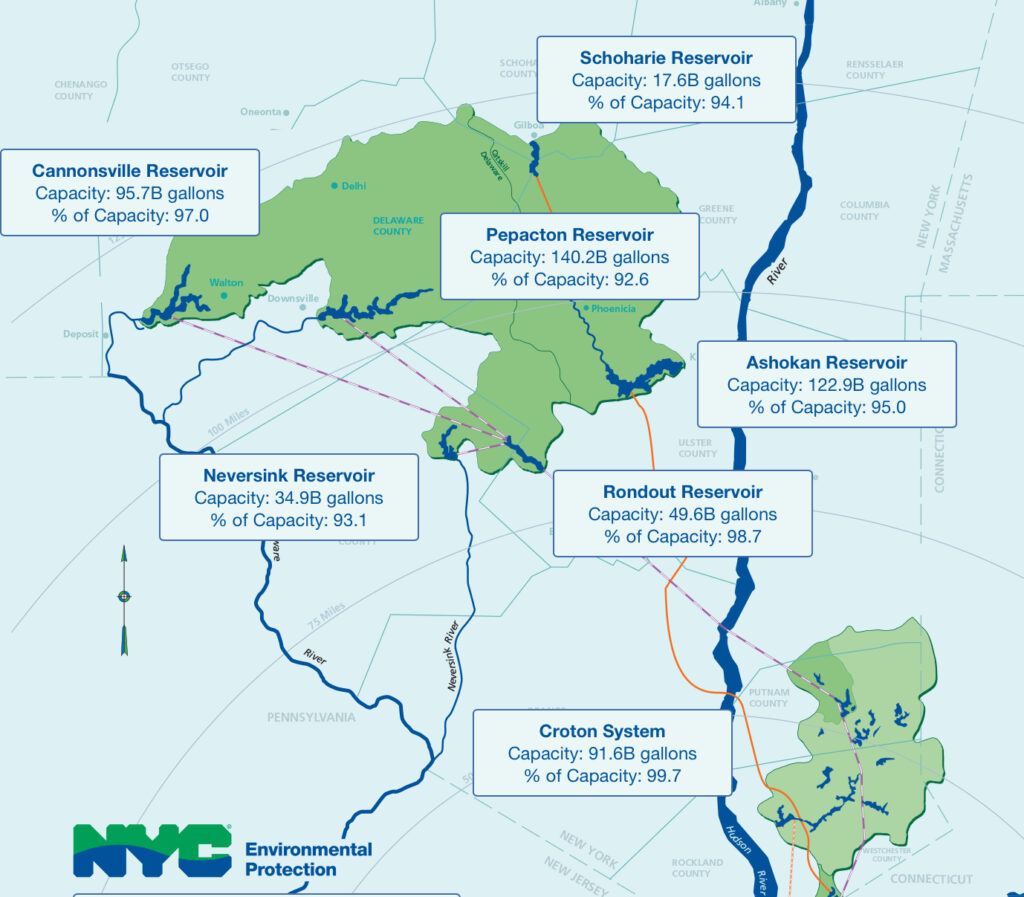 As you see below, the state has began staging spring releases. Could this be the year we see some baitfish spill over the dam? We can only hope.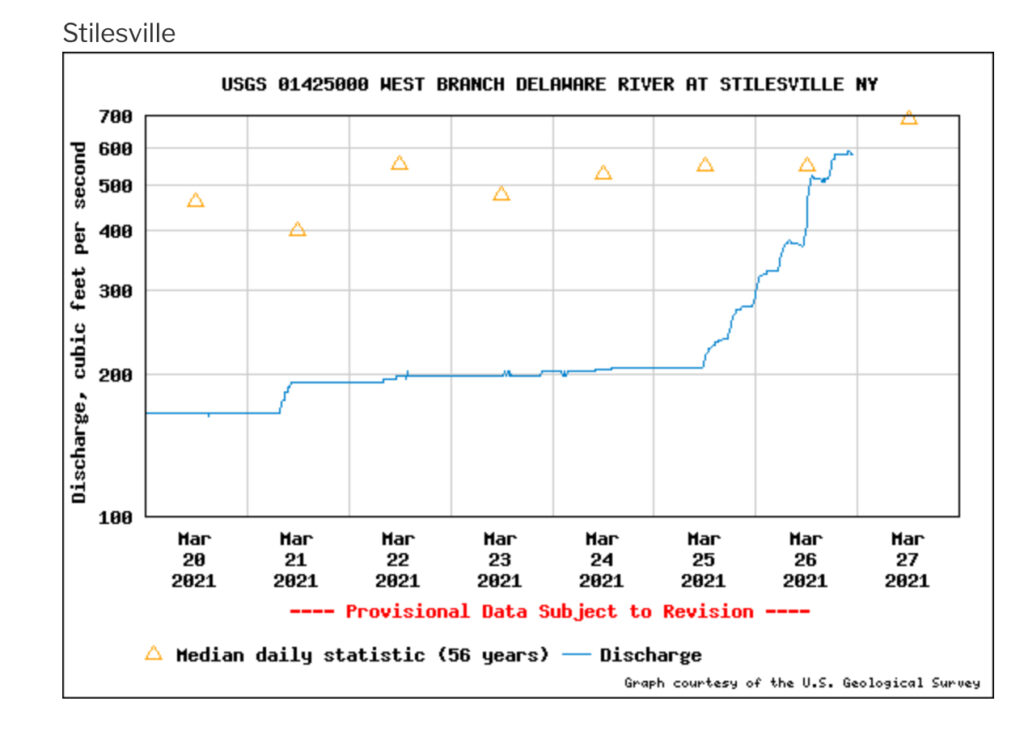 The Beaverkill is way to high to fish. It is very dangerous at this flow. Some try to pick off the edges but its to dangerous. I wouldn't risk it. I could possibly see a washout on opening day for the smaller rivers. It all depends on how much the warmer days thaw the hills. It also depends on possible precipitation.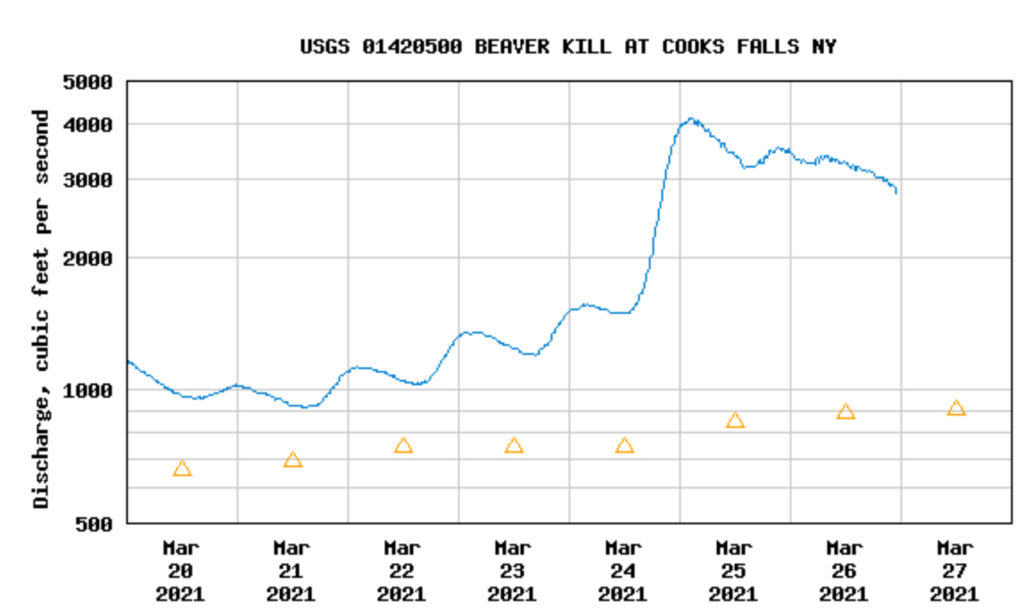 Don't forget! The day before opening day its the big return dinner at the Rockland House in Roscoe. It is put on by the Catskill Fly Fishing Museum. Good people and great food put on by Tommy and crew.