Overview
Winter Beaverkill fishing is open in certain sections of the river in the winter months. The opportunity to get outside and fly fish for trout is still there. However, it may be a little tougher.
Beaverkill Winter Fishing Access
The Beaverkill River from the Sullivan County/Delaware County line downstream is open. From the county border west for 2.5 miles down river is one Beaverkill River Section open for winter fishing. If you take a left at the blinking light in Roscoe and continue down old 17 you will reach the county border about a mile or so past Roscoe Campsite Park. From the county line the river is open for 2.5 miles for catch and release winter fishing.
The second location to fish in winter on the Beaverkill is around Iron Bridge in Horton, just upstream from Horton Brook. Fishing access is available all year and in winter from 1 mile upstream of Horton's Iron bridge to 1.6 miles downstream.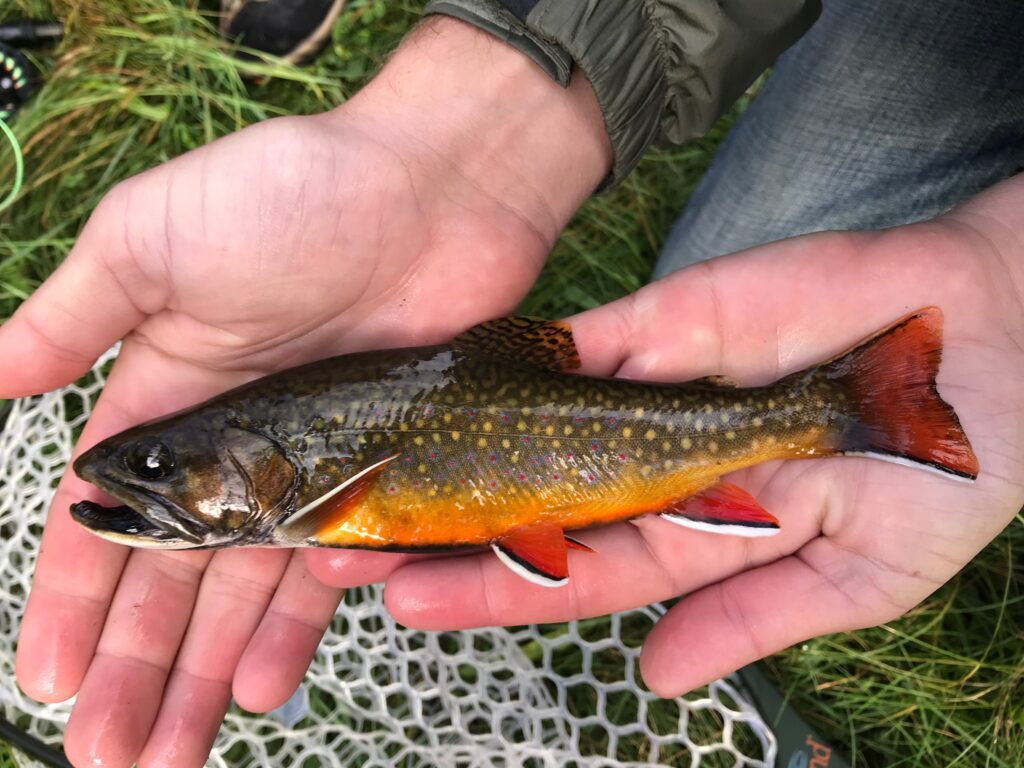 Safe Winter Fishing Practices
In the winter time when fishing the Beaverkill River please do not take the fish out of the water when air temperatures fall below freezing. This could freeze the gill plates of the trout and harm the fish.
Winter Obstacles
During the snowy months businesses in the Roscoe area shorten their hours. When headed to the river make sure to check hours of local businesses. If you're looking to spend the night, also make sure to reserve a room. Some towns are more active than others in the cold months.
If you would like to book a winter guided fishing trip click here to learn more.
For the best winter nymphs click here.