Yesterday I has my first trip with three awesome guys. We had an uncle with nephews in town and they took advantage of the warm temps and sunny skies. This winter there were parts where it seemed the sun had a mask on. It was depressing and there was no hope. Yesterday was the hope lol and with daylight savings this weekend ahhhhh it feels good.
Catskill Snow Melt
Earlier this week when looking at the weather I thought the snow would release from the hills faster than it did. On yesterdays trip, the water was "perfect" looking. However, the temp was still winter cold. Every year since I was about four I always trick myself with optimism on that first warm day. Regardless of fish to hand it was nice to be in the sun.
It was a rewarding trip in the fact that the two younger nephews (who were smart as all hell) picked it up fast. We focused on the slow moving water with depths around 2-5". The boys learned the indicator cast mend and cover water method. Before we made our first cast we checked the rocks to see what was active. I was proud of how they handled hooking and losing fish and the determination to keep going. We hooked 3 early on before we grasped the line management. If those boys hooked them in the end of the day when their skills were peaking it would have been a wet net day.
After we wrapped up I drove past the upper west branch. It was just after 5pm and Quagua Creek and the Deposit spiller were both shooting mud. I realized then that the first thaw was upon us. After checking the charts it was true. See the graphs below. This is the next day March 12 at 4:30pm.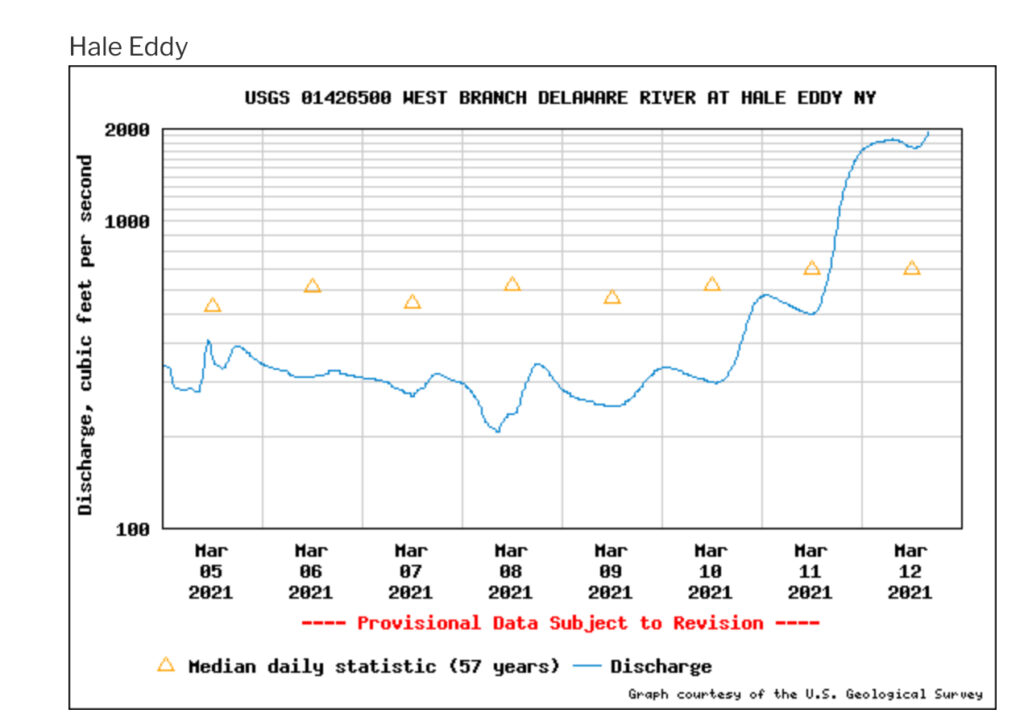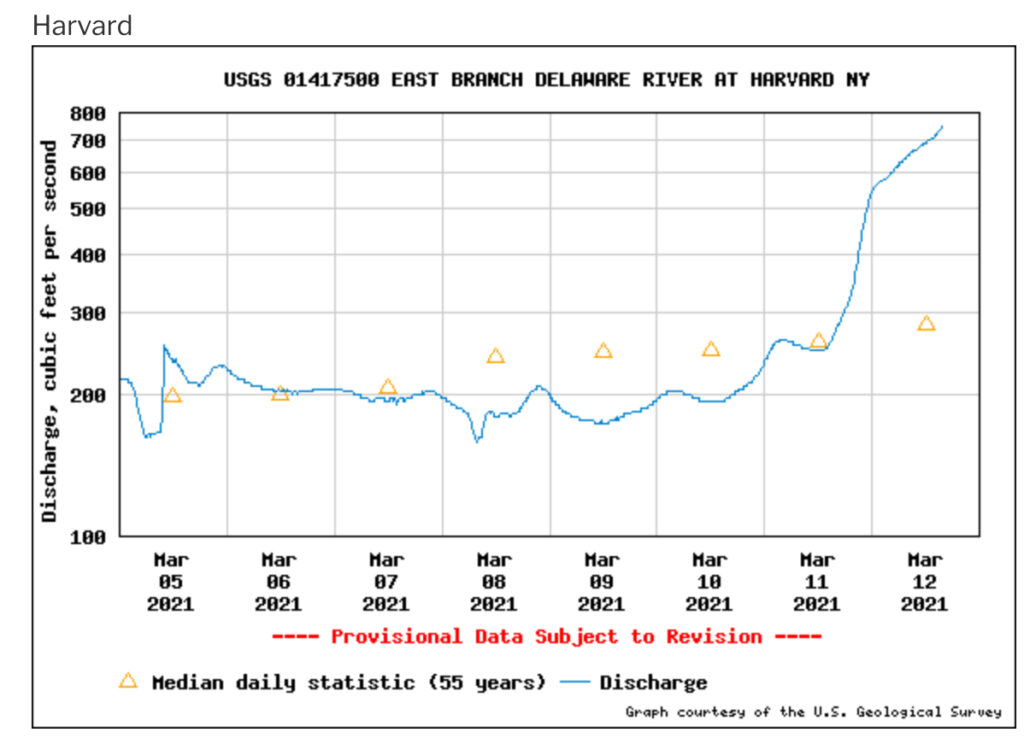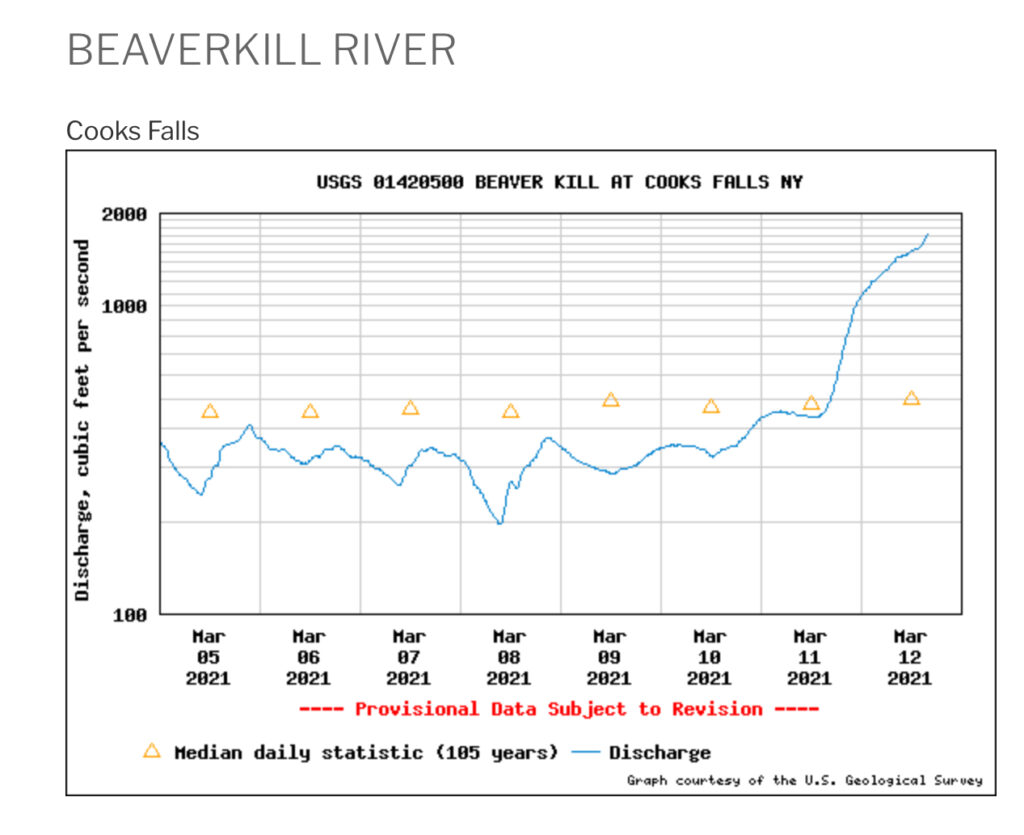 As you can see all of the rivers both freestones and tail waters shot up. The Beaverkill and Willowemoc are chocolate. This should slow down as the cold nights come back upon us. As for the tail waters the melt hasn't even really begun.
Today I drove around Walton, Margerettville and Andes. The snow pack is still thick in the hills above the reservoir. THIS is the snow you should be planning on during the warm spring days. The state dropped the Pepacton and Cannonsville reservoirs about a month ago. This should catch the estimated snow pack in the hills and allow for a safe release downstream of the Downsville Dam.