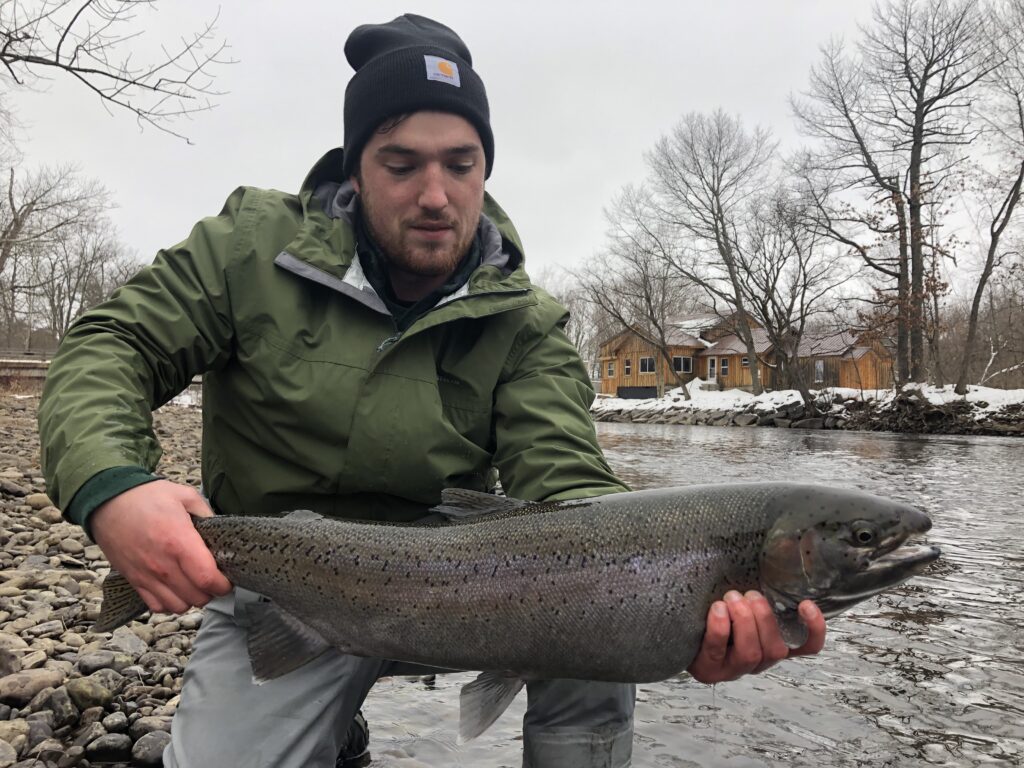 This past Wednesday and Thursday we did a group trip to the Salmon River. We had air temps 15 to 20 degrees and icy tips both days.

We fished the upper end the first day with 6 hooked and 1 landed. The first day of any trip is usually feet on the ground low risk. We achieved this and were ready for the second day.
The second day we fished the lower end looking for fresh steel. The temps had dropped and the cold was brutal. We each hooked fresh chrome but none to hand. In the picture is Chris with a colored up steelhead.