Catskills Fly Fishing Overview
The Catskill Mountains have some of the worlds best trout fishing rivers. Just two hours north of New York City can put you in some primes fly fishing areas. The Beaverkill, Willowemoc, Delaware and Esopus rivers all have ample Catskill Fly Fishing opportunities. Overlooked by many because of the proximety to the tri-state region the Catskills is the home of American Dry Fly Fishing.
Where in the Catskills?
Simply put if you want to fully experience Catskills fly fishing you're going to have to head to the western Catskills. Livingston Manor, Roscoe, East Branch, Hancock and Deposit are the towns that run through trout county. Many clients choose Air BNB's around these towns or rent riverfront or mountainside cabins or lodges. We also offer our own lodging as well.
The only river not in the Western Catskills on our list is the Esopus. The Esopus is a small short river that has murky water and small fish. It is a pretty river but the state put a portal in that messed up the water flow and clarity. This ultimately hurt the bug hatches. If you really want to experience Catskill Fly Fishing you'll have to head more west. Many anglers stay away from the Esopus.
The Beaverkill and Willowemoc are the best rivers to learn on in the Catskill Mountains. We offer guided wade fly fishing trips and beginner lessons on these famous rivers. It is not uncommon for us to fish 4-5 spots in a single day on a guide trip.
The Catskills also contains the "Upper Delaware" which consists of 3 rivers all connected that originate in the Catskills. They flow 390 miles south and empty into the Atlantic Ocean. We fish and guide the headwaters of this system in the Catskills. The Upper Delaware System is comprised of the East Branch, West Branch, and Mainstem.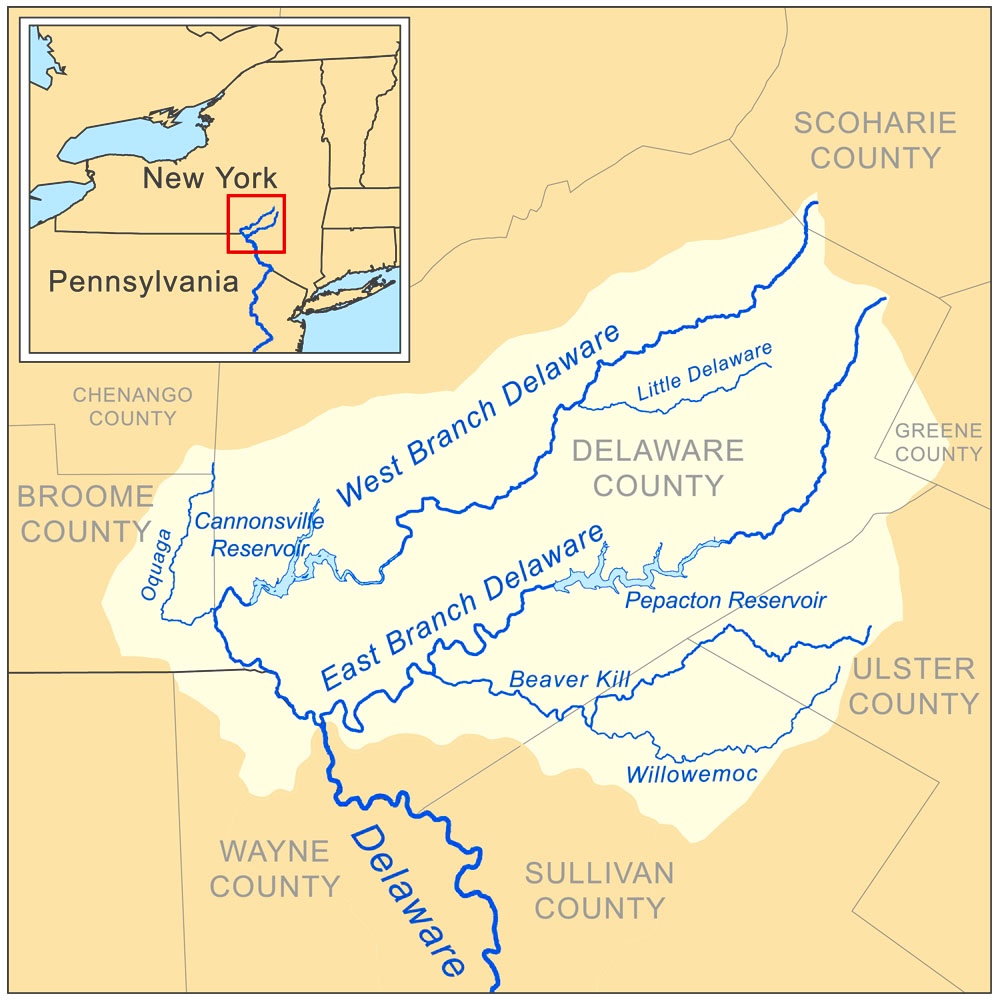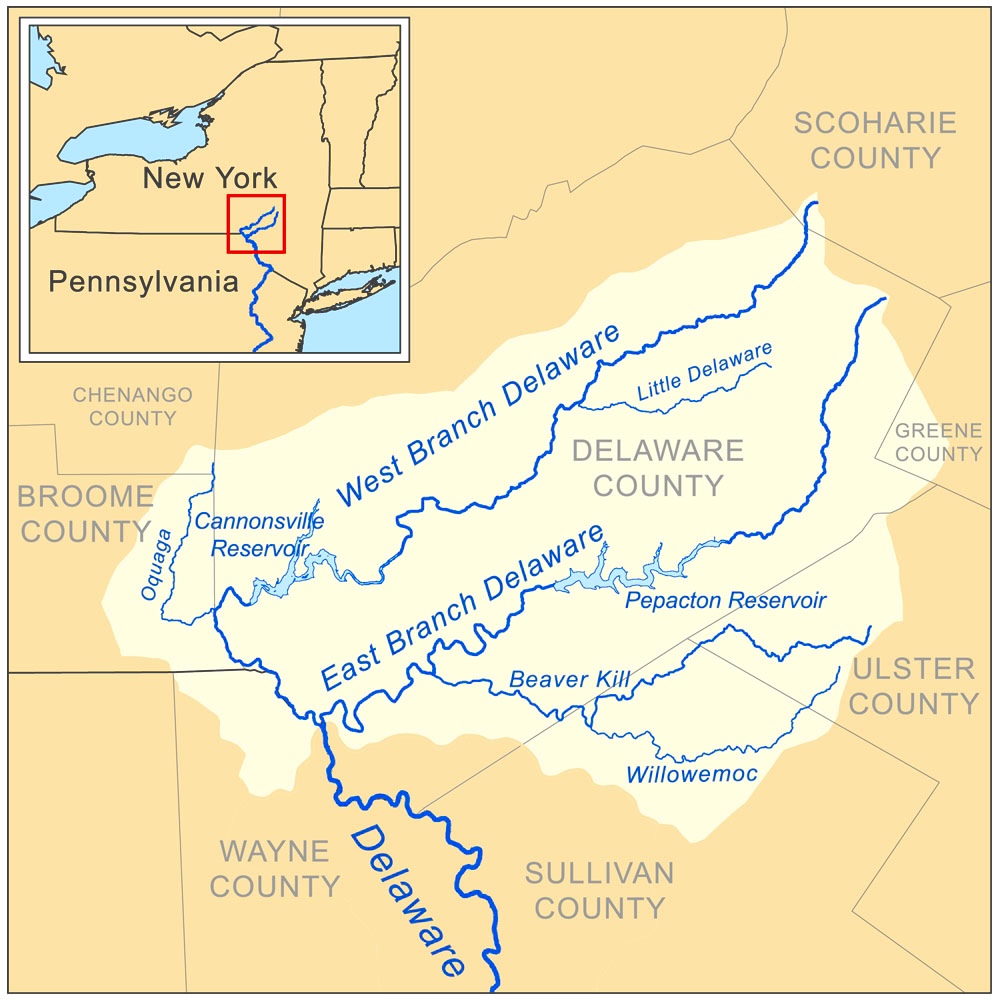 Catskills Fly Fishing Gear
In the Catskills if you are targeting trout fish nymphs or dry flies you can't go wrong with a 9 foot 5 weight rod. Make sure the line is newer without any kinks.
We rent waders, boots, rods and reels, nets if needed. Please contact us to learn more.
Catskills Species of Trout
In the Catskills the most common is Brown Trout, Rainbow Trout and Brook Trout.