Your Dream Catch Awaits
Discover the serene beauty of the Catskill Mountains, the melodious sounds of flowing rivers and streams, and the thrill of hooking the fish of your dreams with our expert fishing guides!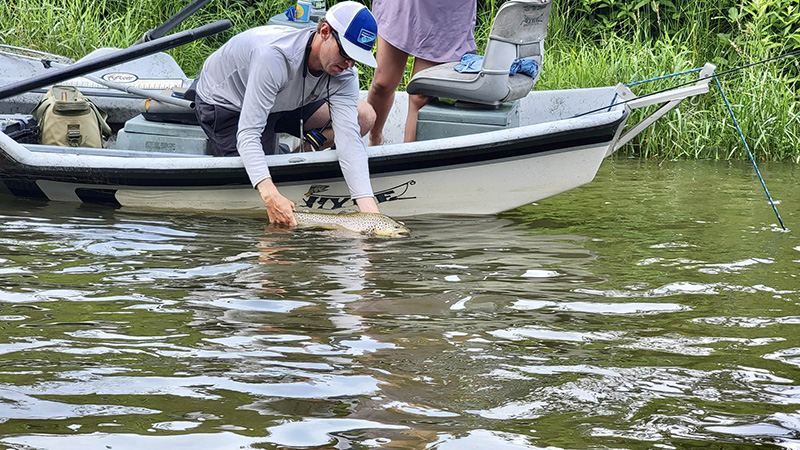 Expertise You Can Trust
With over two decades of dedicated fly fishing experience in the Catskills, our guides possess an unparalleled understanding of the region's aquatic landscapes. You're not just signing up for a fishing trip – you're embarking on a curated adventure led by some of the most knowledgeable guides in the Catskills.
---
Discover Hidden Gems
The Catskills are teeming with secret fishing spots, hidden away from the typical tourist trail. Let our guide lead you to pristine waters, where the chances of landing that perfect catch are high, and the experience is nothing short of magical.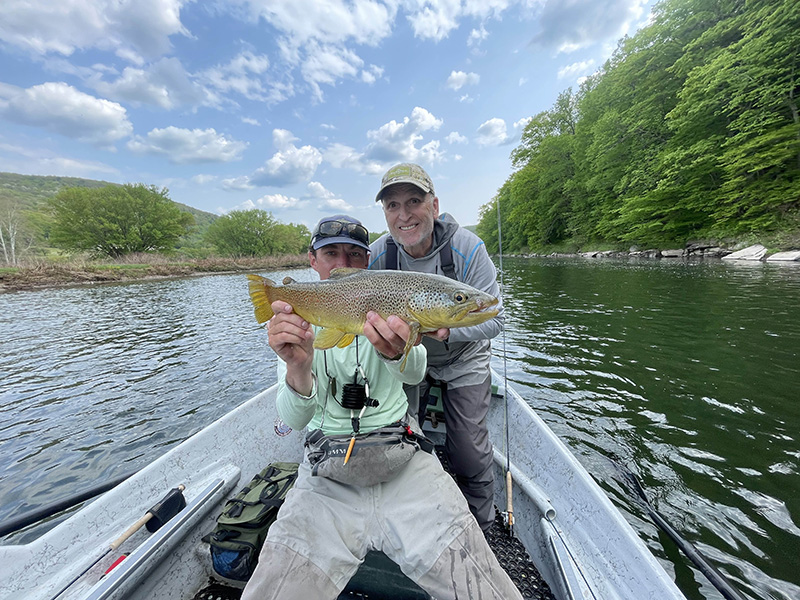 Fish with Confidence
Whether you're a seasoned angler looking to conquer the local waters or a newbie eager to experience the joy of fly fishing, with decades of Catskill expertise ensures you'll have the guidance and support you need. From selecting the right fly to mastering the art of the cast, every step of your journey is carefully crafted to heighten your fishing experience.
---
Craft Memories that Last
Beyond the thrill of the catch, it's the stories you create, the laughs you share, and the connections you forge with nature and fellow anglers that make fly fishing in the Catskills truly special. Let our guide be the compass that directs you to these unforgettable moments.
---
Your Catskill Adventure Awaits!
The fish of your dreams is swimming in the clear waters of the Catskills, waiting for you. All you need is the right guide to lead the way.
Book your guided fly fishing adventure with us today.